Gildan
GILDAN is a Canadian manufacturer of activewear such as t-shirts, hoodies and tank tops that are popular among printing companies due to their premium feel and material quality.
Bella+Canvas
BELLA+CANVAS is the largest dyer and cutter of apparel in the USA that primarily makes t-shirts, tank tops, sweatshirts and long sleeve shirts. Their signature Airlume Combed and Ringspun Cotton is known for being clean, tight-knit and eco-friendly.
Next Level
Next Level Apparel is an American company focused on innovation and making extra soft clothing like t-shirts and tank tops. Over 12 years of experience, ethical and eco-friendly business practices make NL stand out in the industry.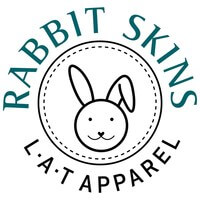 Rabbit Skins
Owned by its parent company, LAT Apparel, Rabbit Skins has been providing the youngest members of the family with high-quality, safe and durable clothing since 1982. The best bodysuits, t-shirts and baby rib caps for your children will definitely come from them.
Champion
Champion is an American company owned by Hanesbrands. Founded over a century ago, Champion specializes in sportswear such as t-shirts, hoodies and sweatshirts that are used by professional basketball and football athletes. Their logo is recognized and respected worldwide due to their experience making clothing of the highest quality.
Hanes
With over 120 years of experience in the clothing industry, Hanes is a safe option when you're looking for top-notch apparel like t-shirts and sweatshirts.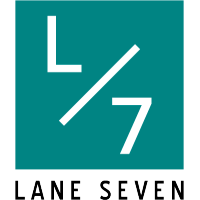 Lane Seven
Lane Seven Apparel is a responsible company when it comes to both quality standards and business practices. They provide t-shirts, sweatshirts and pants that are made from high-quality ringspun cotton at a great price.
Awkward Styles
We do also make our own blank products for you to choose from! When you're looking for great apparel for printing designs on, what better option than to get it from the people who know the perfect combination of materials and printing techniques for excellent results?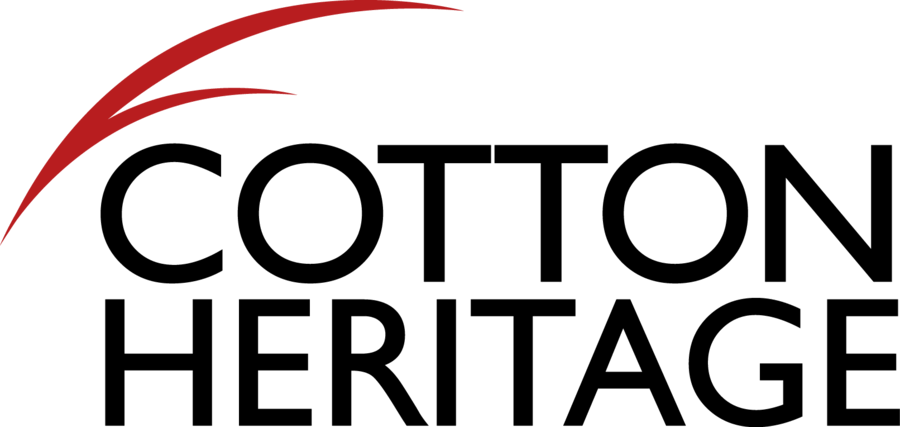 Cotton Heritage
Cotton Heritage is a US based company. With them, you will find sweatshirts and hoodies made with quality and eco-friendliness in mind.
Zuni
Zuni Sportswear is a renowned apparel brand specializing in soft ring-spun fabrics. What better place to get your facemasks than the people who have more than 15 years in the industry?
Q-Tees
Q-TEES is a family owned company located in Georgia, USA. With factories all over the world and three decades of experience, Q-TEES takes great pride in providing the finest tote bags, aprons and towels on the market.
ChromaLuxe
ChromaLuxe is an American company that manufactures its products in Louisville, KY. They use recycled materials to make the finest specially coated metal surfaces on which your art can be printed for long lasting, luxurious and vibrant results.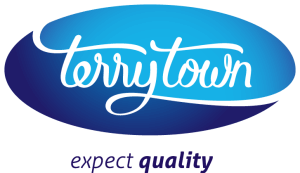 Terry Town
TerryTown has existed since 1988, offering the broadest color, style and size seleciton of blankets in the promotional industry, which is coupled with edge-to-edge sublimation and the best material quality that will remind you of their slogan "expect quality" every time you see it.
LAT
With LAT, outstanding comfort and great material for printing is the name of the game. They will provide your family's younger side with exceptional, ethically manufactured clothing that makes for the best print quality. All made in the US!
Econscious
Econscious is an American brand with 11 locations all over the continental US, providing customers with organic, ethically sourced and manufactured, eco-friendly apparel and accessories that stand out thanks to their quality materials and trendy looks.
Comfort Colors
When it comes to comfort, more than 45 years of experience perfecting the manufacturing process speak for themselves. Comfort Colors uses the finest and softest cotton available, together with the latest garment-dyeing technology to provide cozy results for the entire family.
Gerber Childrenswear
Gerber Childrenswear LLC provides the market with lovely clothing for lovely babies. Gerber has earned its popularity among parents for making quality products for their little ones. Gerber Childrenswear has continued its parent brand's tradition of being a staple provider in the United States for decades, as well as being the original creators of the well recognized Onesies.
Liberty Bags
Liberty Bags is an American brand that makes top-of-the-notch imprintable products. In combination with other child companies from Liberty Holdings, they are experienced in the US non-sized accessory industry. From tote bags to backpacks and briefcases, Liberty Bags' product selection has no limit when it comes to diversity.
OAD
OAD is known for making bags and towels that stand out thanks to their great price-benefit and being one-size-fits-all, optimal for both sellers and customers. Their parent brand, Delta Apparel has distribution centers all over the US, making it readily available for everyone in the country.
Port Authority
Since its launch in 1994, Port Authority has always emphasized quality and value for its products, with a style blending classic and modern elements that age well with the ever-changing fashion trends. In addition to their excellent product standards, Port Authority prides itself in having socially responsible business practices and an ethical supply chain.
Sportsman
Sportsman is a family-owned brand, originally from Kansas, US, now with international presence, that offers customizable headwear: caps, beanies, visors, you name it. Having over 80 years of experience, every product manufactured under Sportsman's watch is guaranteed to satisfy its user.
Independent Trading Co
Independent Trading Company has distributors in countries all over the world, including two extensive at-once facilities in the United States. They have been blank providers since 1987, earning their customers' trust from the very first sale thanks to their over 60 styles that come in a wide range of colors that are produced with supreme quality and always prioritizing long-lasting relationships with their customers.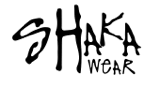 Shaka Wear
Shaka Wear is a US-based company that manufactures its products using 100% US-grown cotton. They became popular thanks to the international recognition their Max Heavyweight T-shirts received. Their sturdy and durable build allowed for long-lasting colors. Shaka Wear operates on one principle: to offer the highest quality at the lowest price possible; something that has allowed them to become one of the top brands in the industry, with over a decade of experience.
C2 Sport
C2 SPORT Apparel provides activewear clothing to keep the whole family motivated with their performance shirts, athletic pullovers or shorts. Several of their clothing lines feature breathable mesh material and anti-microbial properties to help people stay comfortable while being active
AS Colour
AS Colour is an Ethical Fashion Brand that designs and manufactures quality basics such as tees, tanks, long-sleeves and pullovers. Besides cutting and sewing, their unique manufacturing process also involves the manufacturing of textile yarns.
Augusta Sportswear
Augusta Sportswear designs, manufactures, and markets products that inspire a healthy, active lifestyle, a connected community, and a happy family. Through their family of brands, they offer a complete line of performance and athletic apparel.