Upgrade to Awkward Styles Pro
Plan and Start Saving
Up to 20% discount on all catalog products
Pay Monthly
Pay Annually
Save %25
Pro +
For Merchants with >500 orders a day
Contact Us
All Free plan features
Shopify, Etsy, WooCommerce and more
Create an unlimited designs
Synchronize your existing store
Product configuration after store sync
Help center
24/7 customer support
Awkward Styles Blog
Unlimited Online stores
Up to 20% discount on all catalog products
Volume Discount
Available Terms for approved merchants
Early access to new features
Custom Awkward Styles API integration
Dedicated account manager
Warehousing service
Slack message support
Learn more about Pro+
Up to 20% discount on all catalog products
Get Pro
All Free plan features
Shopify, Etsy, WooCommerce and more
Create an unlimited designs
Synchronize your existing.store
Product configuration after store sync
Help center
24/7 customer support
Awkward Styles Blog
12 Online stores
Up to 20% discount on all catalog.products
Volume Discount
Available Terms for approved merchants
Early access to new features
Custom Awkward Styles API integration
Dedicated account manager
Warehousing.service
Slack message support
Learn more about Pro
Mockup generator
Shopify, Etsy, WooCommerce and more
Create an unlimited designs
Synchronize your existing store
Product configuration after store sync
Help center
24/7 customer support
Awkward Styles Blog
5 Online stores
Up to 20% discount on all catalog products
Access to a design library to create product
Volume Discount
Available Terms for approved merchants
Early access to new features
Custom Awkward Styles API integration
Dedicated account manager
Warehousing service
Slack message support
Learn more about Free
Features
Mockup generator
Shopify, Etsy, WooCommerce and more
Create an unlimited designs
Synchronize your existing store
Product configuration after store sync
Help center
24/7 customer support
Awkward Styles Blog
Online stores
Up to 20% discount on all catalog products
Access to a design library to create product
Volume Discount
Available Terms for approved merchants
Early access to new features
Custom Awkward Styles API integration
Dedicated account manager
Warehousing service
Slack message support
Shopify, Etsy, WooCommerce and more

Create an unlimited designs

Synchronize your existing store

Product configuration after store sync

Up to 20% discount on all catalog products

Access to a design library to create product

Available Terms for approved merchants

Early access to new features

Custom Awkward Styles API integration

Dedicated account manager
Contact Us
Recommended
Shopify, Etsy, WooCommerce and more

Create an unlimited designs

Synchronize your existing store

Product configuration after store sync

Up to 20% discount on all catalog products

Access to a design library to create product

Available Terms for approved merchants

Early access to new features

Custom Awkward Styles API integration

Dedicated account manager
Get Pro
Shopify, Etsy, WooCommerce and more

Create an unlimited designs

Synchronize your existing store

Product configuration after store sync

Up to 20% discount on all catalog products

Access to a design library to create product

Available Terms for approved merchants

Early access to new features

Custom Awkward Styles API integration

Dedicated account manager
Let's Start
Discount Preview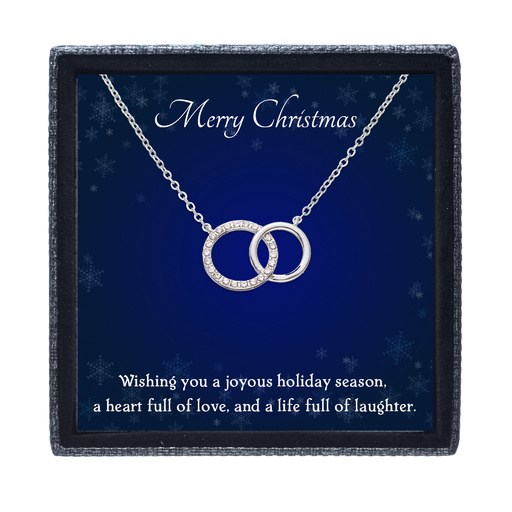 Frequently asked questions
Have some questions before you get started?
Check out our FAQs below or contact us
Our Pro plan comes at $25/mo for the monthly membership and $20/mo for the yearly plan.
Yes, you can cancel your plan at any time via your Payments page. Your benefits will expire until your next billing date but you won't be charged anymore after this date.
Our Pro plan is a subscription that is very useful for all merchants as it comes with benefits that will instantly improve your store's profits and give you tools to expand your business. Everyone can benefit from Pro, from small to big businesses.
Our Pro plan comes with the following benefits:
All features from the free plan
Exclusive discounts of up to 20% on all products
The ability to connect up to 12 stores at a time
After clicking on "Upgrade to Pro" on your Payments page, you'll be able to pay for your plan with a debit/credit card.
We offer a free trial period to all new merchants that sign up to Awkward Styles. This trial will be applied to new accounts automatically and the subscription will not be renewed after the free trial ends, so you don't have to worry about subsequent charges to your account.
We may offer coupons for free trial of Awkward Styles Pro Plan subscriptions with certain period of time limitations such as 30 days. You may obtain your coupon code via our affiliates or other marketing channels.When you apply the coupon code under the payment section, you will be prompted to select a monthly or yearly subscription option and enter your payment method information. After your trial period ends, you'll be charged based on the plan you selected. You can see the invoice in the transaction section of the payment page.
Yes. After activating your coupon code, you may cancel your Pro Plan Subscription if you don't wish to be charged for monthly or yearly subscription at the end of the free trial period. You can still enjoy the many benefits of Awkward Styles Pro Plan until your coupon term expires.
Pro+ plan is designed for volume merchants who need custom integrations. The Pro+ account offers merchants all of the features of a Pro account, plus volume discounts, unlimited online stores, and early access to new features.