Unisex Hooded Sweatshirt Lounge Set
The classic hooded sweatshirt in cozy, super-soft 3-end fleece in an improved slimmer fit, with room to breathe, features a comfortable, relaxed fit, making it perfect for every day. This supremely soft 3-end fleece unisex jogger, made for all day every day, offers maximum comfort and street-worthy style.
---
Colors




Available colors

80% ringspun cotton, 20% polyester

Blank product is manufactured in various countries

Side seams

Tear away label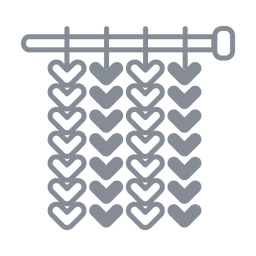 Top: 1x1 ribbing at sleeve, cuff, and waistband Bottom: Ribbed bottom cuff and waistband

Drawstring Waist

Wash in cold water, max 30 C or 86F.

Use non-chlorine bleach only when necessary.

Do not dry clean.

Do not iron.

Tumble Dry Low.
| Size | Color | Inventory | Price |
| --- | --- | --- | --- |
| Color | Size | Inventory | Price |
| --- | --- | --- | --- |
The times listed are estimates, but not guaranteed, and do not include production times.
| Size | First item | Additional item |
| --- | --- | --- |
USA
| Size | First item | Additional item |
| --- | --- | --- |
Australia
| Size | First item | Additional item |
| --- | --- | --- |
Canada
| Size | First item | Additional item |
| --- | --- | --- |
Germany
| Size | First item | Additional item |
| --- | --- | --- |
United Kingdom
| Size | First item | Additional item |
| --- | --- | --- |
Rest of the world
| Size | First item | Additional item |
| --- | --- | --- |
| | S | M | L | XL | 2XL |
| --- | --- | --- | --- | --- | --- |
| Body Length, (in) | 27 | 28 | 29 | 30 | 31 |
| Body Width, (in) | 20 | 22 | 24 | 26 | 28 |
| Sleeve Length, (in) | 25 4/5 | 26 | 26 1/5 | 26 2/5 | 26 3/5 |
| Tolerance, (in) | 1 | 1 | 1 | 1 | 1 |
| waist, (in) | 30 | 32 | 34 | 36 | 38 |
| Insteam, (in) | 29 | 30 | 31 | 32 | 33 |
| Outsteam, (in) | 39 | 40 | 41 | 42 | 43 |
| Tolerance P, (in) | 3/4 | 3/4 | 3/4 | 3/4 | 3/4 |
| | S | M | L | XL | 2XL |
| --- | --- | --- | --- | --- | --- |
| Body Length, (in) | 27 | 28 | 29 | 30 | 31 |
| Body Width, (in) | 20 | 22 | 24 | 26 | 28 |
| Sleeve Length, (in) | 25 4/5 | 26 | 26 1/5 | 26 2/5 | 26 3/5 |
| Tolerance, (in) | 1 | 1 | 1 | 1 | 1 |
| waist, (in) | 30 | 32 | 34 | 36 | 38 |
| Insteam, (in) | 29 | 30 | 31 | 32 | 33 |
| Outsteam, (in) | 39 | 40 | 41 | 42 | 43 |
| Tolerance P, (in) | 3/4 | 3/4 | 3/4 | 3/4 | 3/4 |