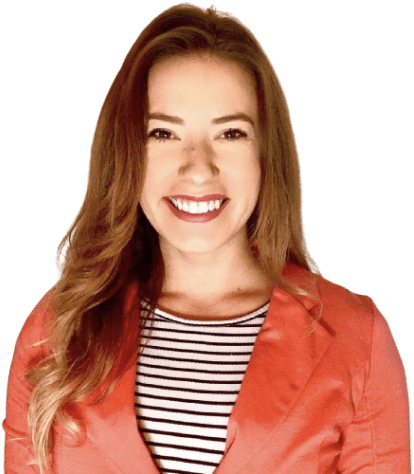 Leslie Cole
Founder of Evolshen Freelancing
Leslie is a full-time freelancer and content creator with over 10 years of social media marketing and management experience. She got into Print on Demand because of a TikTok video in 2019 and consistently brings in $2K-$4K+ per month completely passive through her POD Etsy store. Now she teaches women across the nation how to make a profitable online business from the comfort of their homes.
What you'll learn
Marketing
Social media marketing
Selling on Etsy
Reviews
Great pace and course length with a ton of quality info packed in! Well spoken and easy to understand!
Great overview of a complicated topic--broken down into focused, impactful segments. Super helpful.
The Profitable POD Social Media Formula
5 Videos (32m)
If you enjoyed Leslie's short course, you can visit her
site to sign up for her coaching program
In Leslie Cole's coaching program:
Freelancer Business Building

Understanding Social Media & its Impact

Content Marketing Strategy

Execution and Creation

Becoming a Profitable UGC Creator

The Freelancer Formula for High-Paying Clients

Algorithm Hacking & Growth Strategies

Go at your own pace, Lifetime access to 20+ hours of curriculum

Lifetime Access to Private Facebook Group

Getting Started Understanding SM and Its Impact Content Marketing Strategy
Content Marketing Execution
Content Creation Execution
User Generated Content Creation
Getting Clients
Growth Strategies
Scheduling vs Manual
Launching Your Business
"Leslie was awesome to work with! She was able to take my general ideas I had in starting an online business and give me an exact detailed plan and organized steps to take to get my business off the ground. Very organized and detail oriented, I would highly recommend her services!"
Become a Masters Academy
instructor
Help POD merchants by sharing your existing or newly created course preview.
Drive traffic to your courses and channel after the course ends. Submit your application today!
A team member will schedule a call and explain the quick onboarding form.
Become an Instructor