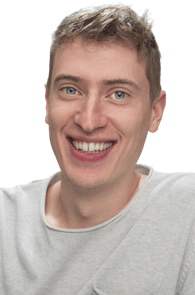 Shimmy Morris
Azonuniversity
I absolutely love business and creating different opportunities online. I got a thrill from selling that started in High School and continued after. My first major business was a Print on Demand business, I absolutely loved it, the creativity, the selling, the marketing, all of it! It was just so much fun. I then moved on to various different businesses, like photography, graphic design, dropshipping, and most notably, Amazon FBA. My longest and most enjoyable business has been YouTube, creating videos has been a passion for me and being able to help so many people start their own online businesses is a dream job for me. Since starting my YouTube channel, I've slowly gotten back into the print-on-demand world, and although it's a lot harder now, the core concepts of designing and marketing are still there and are still highly enjoyable for me. My aim for this course was to make it cheap enough so that as many people could get it without needing a huge investment just to learn. This class isn't vital nor does it guarantee success, what you can insure is you'll get a basic step-by-step series of videos, and closer access to getting more personalised advice from me.
What you'll learn
Researching winning niches
Formula for creating winning designs
Marketing your designs
Building keyword lists
Mistakes to avoid
Reviews
Very clear and helpful info.
Easy to understand and he is very good explaining things to begginers like me. I really recommend him as a teacher.
Shimmy is really funny and you learn a lot from it. The course is totally worth it and I'm happy. I had a difficult time figuring out E-Commerce, but the course helped me.
The Print on Demand Starter Series
Join Shimmy Morris as he shows you his proven strategies and tactics that have helped him build a multiple six-figure business. Stick around to learn what works, and which mistakes to avoid!
5 Videos (28m 22s)
If you enjoyed Shimmy's short course, you can visit his
profile on Skillshare to sign up for his full course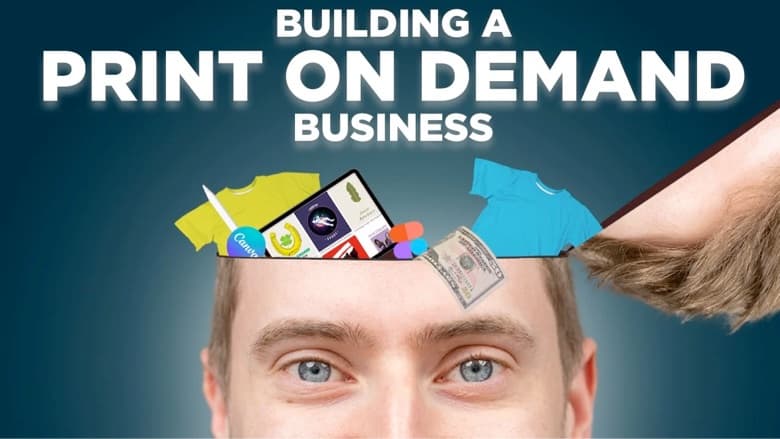 In this Course:
Creating a Store

What Is Print on Demand
The 2 Types Of Print on Demand Production Companies
Creating an Amazon Merch Store
Amazon Seller Central Set Up
Creating an Etsy Print on Demand Store
Setting up Your Print on Demand Business With eBay

The Research Module

How to Find the Perfect Niche!
Here's a Long List of Niches For You
Building Your Ideal Customer
The Perfect Number Niches to Focus On
The Double Niche Game Plan To Dominate!
Trends VS Evergreen - What Should You Do
In-Depth Niche Research With a Super Powerful Tool
Checking the Trademark is VITAL!

The Designing Module

My Exact Design Process
Core Design Principles to Follow
3 Awesome Type of Designs to Try
Multiplying Your Designs
CMYK VS RGB - What Should You Do
What Programs Should You Design In
Where to Get FREE Images to Use in Designs
Where to Get the Best Paid Images
Finding Fonts That Can Be Used in Designs
Full Figma Tutorial for Print on Demand
Full Canva Tutorial for Print on Demand
How to Outsource Designs To Save Time
The MOST Important Step in the Design Process - Design Affirmation

How to Get As Many Sales As Possible!

What to Charge for Maximum Conversion Rates
Spying on Competitions Keywords
Building the Ultimate List of Keywords
How to Create Perfect Titles, Bullets and Descriptions

Recap

Submitting Desingn for Review
Setting Goals For Scaling
Recap
Coming Soon
"Wow this course really blew my mind! The production quality, how the clarity of the infos that Shimmy gave us, n the almost perfect length of the course. I'm surprised that this course doesn't get as many views yet because this course really feels like its a Skillshare exclusive course. I actually knew Shimmy from Youtube n I happened to have a Skillshare account so I went through the course. Shimmy could have easily sold this course for at least $199 just bcs of the crazy amount of infos on POD n the production quality of it but thankfully he was kind enough to put this course on Skillshare. Wish me luck if you see this Shimmy! "
Become a Masters Academy
instructor
Help POD merchants by sharing your existing or newly created course preview.
Drive traffic to your courses and channel after the course ends. Submit your application today!
A team member will schedule a call and explain the quick onboarding form.
Become an Instructor