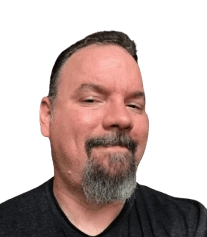 Will Haimerl
Founder of PPC-Coach
Will Haimerl is the founder of PPC-Coach.com, the longest standing membership site for training online entrepreneurs in how to start a profitable print on demand business. He's a big believer in live training sessions to give his students the most up to date possible methods. After starting out working for himself online way back 2007, he's gone on to sell over 7 figures in print on demand products. Through PPC Coach, (weird name but it's his brand), Will has taught over 11,000 online marketers so far. Some of his former students have gone on to 6 and 7 figure businesses on their own. Will is very passionate about helping people learn how to become profitable and doesn't teach anything unless he's personally done it himself.
What you'll learn
POD Jewelry
Etsy
Shopify
Marketing
Product Designs
POD Basics
SEO
Reviews
I really needed this, I think i'm ready to start selling now!
This was amazing and everything I needed to start selling jewelry. Wonderful tips and appreciate the information shared!
It was so easy to understand Will. Great course, I wish it was longer.
I follow Will on youtube and I think this course is even better than his videos, definitely worths every second you spend here.
How to Start Selling Print on Demand Jewelry
Learn how to sell print on demand jewelry with Awkward Styles from a seven figure POD jewelry seller!
18 Videos (1 hr 16 min)
If you enjoyed Will's short course, you can visit his site
to sign up to the PPC Coach membership for his live training!
12 months
Live coaching (instead of the duration of the course)
In this Course:
Build a business

That you love that generates predictable income and gives you the freedom and lifestyle you want

Attract buyers

We will teach you how to get buyers using traffic methods that we have perfected over the years.

Generate Ideas

Using the research methods we teach you will never run out of ideas for products.

Be In a Community

We have a bunch of like minded individuals who speak your language on the forums.

Get Support

You have questions, we have answers based on years of experience to benefit you.

Scale

Finding winners is key. Once you find winners we teach you how to scale them to the moon!

Over the Shoulder Training

The training is live over the shoulder so you get the most up to date possible training on the site.
Become a Masters Academy
instructor
Help POD merchants by sharing your existing or newly created course preview.
Drive traffic to your courses and channel after the course ends. Submit your application today!
A team member will schedule a call and explain the quick onboarding form.
Become an Instructor